160mm-250mm plastic pvc upvc cpvc pipe making machine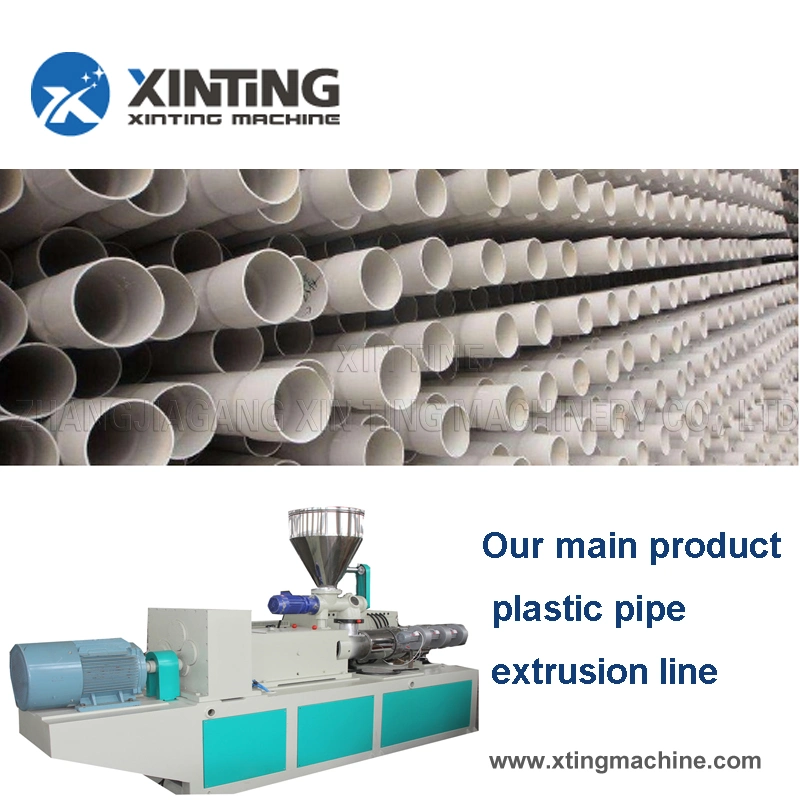 PVC Pipe.

PVC pipes (divided into PVC-U pipes, PVC-M pipes and PVC-O pipes) Rigid polyvinyl chloride pipes are made of polyvinyl chloride resin, stabilizers, lubricants, etc., and then extruded by hot pressing. The first plastic pipe to be developed and applied.
PVC-U pipe has strong corrosion resistance, easy bonding, low price, and hard texture. However, due to the seepage of PVC-U monomer and additives, it is only suitable for water supply systems whose conveying temperature does not exceed 45ºC. Plastic pipes are used for drainage, waste water, chemicals, heating and cooling fluids, food, ultra-pure liquids, mud, gas, compressed air and vacuum systems.
PVC-O pipe, Chinese name biaxially oriented polyvinyl chloride, is the latest evolutionary form of PVC pipe. The pipe manufactured through a special oriented processing technology will use the extrusion method to produce the PVC-U pipe for axial stretching and diameter Stretching to make the long-chain PVC molecules in the pipe arrange biaxially to obtain a new type of PVC pipe with high strength, high toughness, high impact resistance and fatigue resistance.
Main Technical standards
| | | |
| --- | --- | --- |
| model | SJG-Z65×33-63 | SJG-Z90×33-160 |
| pipe dia(mm) | Φ16-Φ63 | Φ75-Φ160 |
| screw dia(MM) | Φ65 | Φ65 |
| screw L/D ratio | 33 | 33 |
| screw rotation speed (r/min) | 10-120 | 10-120 |
| production capacity(kg/h) | 30-150 | 50-200 |
| hauling off speed(m/min) | 15 | 4 |
PVC Pipe Extrusion Line
Our company has full range of PVC pipe extrusion line, including four cavity pipe extrusion line, double cavity pipe extrusion line and large diameter pipe extrusion line. Our company will also provide basic formula for PVC pipe production, customer can adjust easily based on the formula. We manufacture machines for production of
different PVC pipes, including U-PVC, C-PVC, M-PVC, PVC-O pipes, etc.
Our PVC pipe extrusion line can produce from
size of minimum 16mm to 1000mm with single layer or multi-layer.
Twin Screw Extruder
Advanced overall design of direct combination. Efficient screw and spiral water cooling sleeve in barrel, can realize extruding
material in low melt temperature in high speed.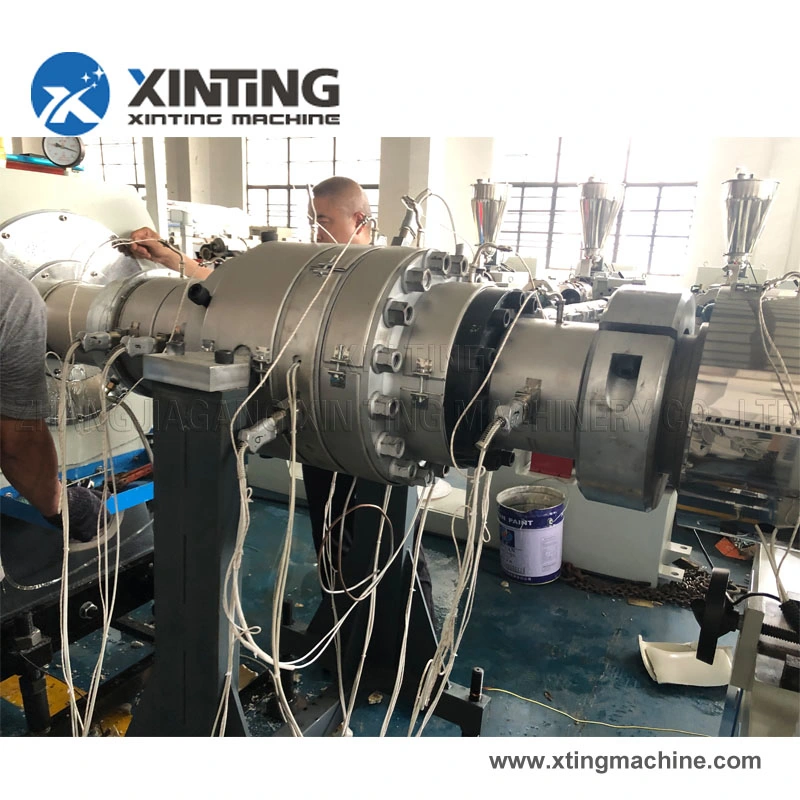 Extrusion Die Head
Double strand design can produce two pipes at one time which can increase efficiency greatly.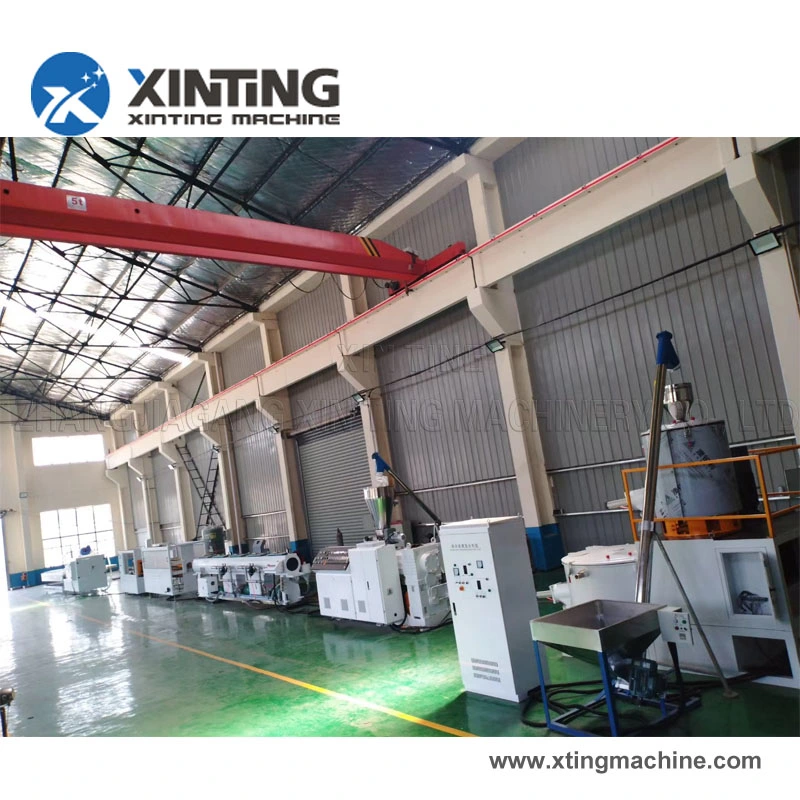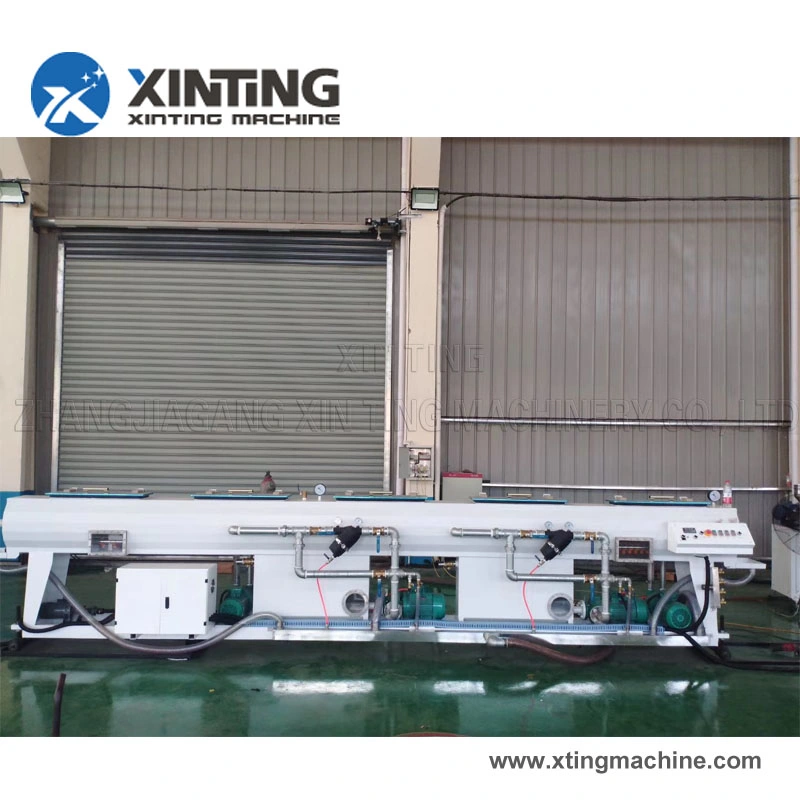 Vacuum Tank
Vacuum tank is used to shape and cool pipe, so as to reach standard pipe size. Its shape is advanced foreign multilateral
anti-deformation structure. The cover is made of high quality casting aluminum alloy. The pipeline adopts the design of double
loop pipeline, realizing non-stop pipeline clean and function of temperature control.
Haul off and Cutting machine
Its structure with sliding door is beautiful and practical. Traction device with caterpillars and controlled by inverter can
steadily haul pipe. It also features compact structure and free-maintenance. Clamping force can be adjust by vernier device to
prevent deformation of pipe. Adopt special automobile drive shaft to transmit power, stable and reliable. Length measuring device
equipped with a rotary encoder, can ensure precise cutting.
Stacker
With stainless steel, to prevent scratch of pipe surface. Double station.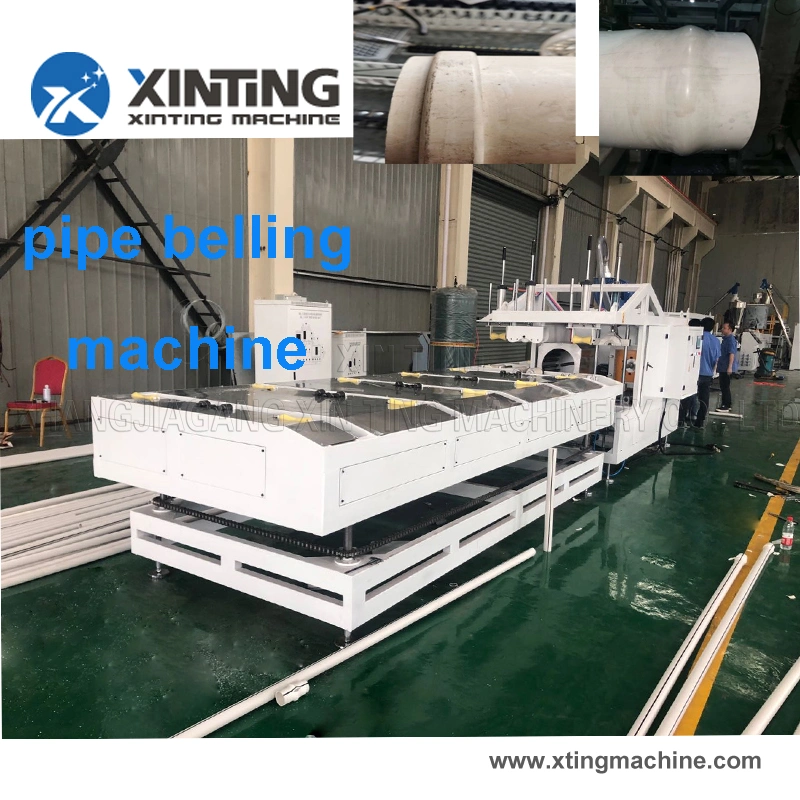 Full Automatic Belling Machine
To make socket at pipe and which is easy for pipe connection. There are three types of belling type: U type, R type and Square
type. We provide belling machine which can finish belling of pipe on line fully automatic. From minimum size 16mm to maximum size
1000mm, can with multi heating oven and belling station.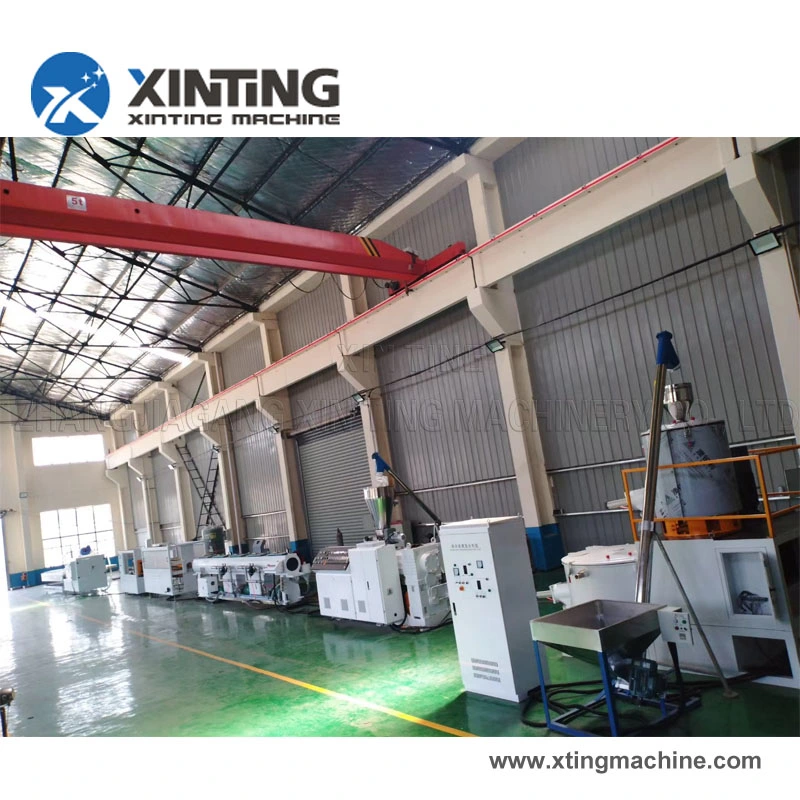 Workshop.
We know the quality is the life of our company. Our company insists to manufacture all machine units by ourselves in order to control quality strictly by our quality inspectors. To implement this concept, we have built our own tooling and CNC workshop. Even if some parts from our certified supplier, our quality inspector will check these parts before entering into our warehouse.
Warmly welcome to visit our workshop, and sincerely hope we can have long term cooperation in near future!