CPVC Compound Fitting Grade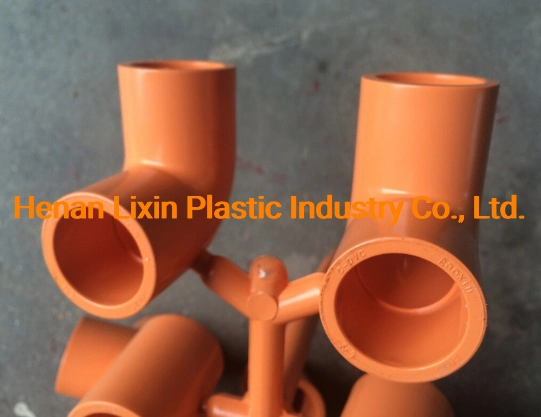 LX-ZC-500
Based on CPVC resin, CPVC compound isobtained by mixing various addictives, including lubricant, stabilizer and impactmodifier, in accordance with certain formula.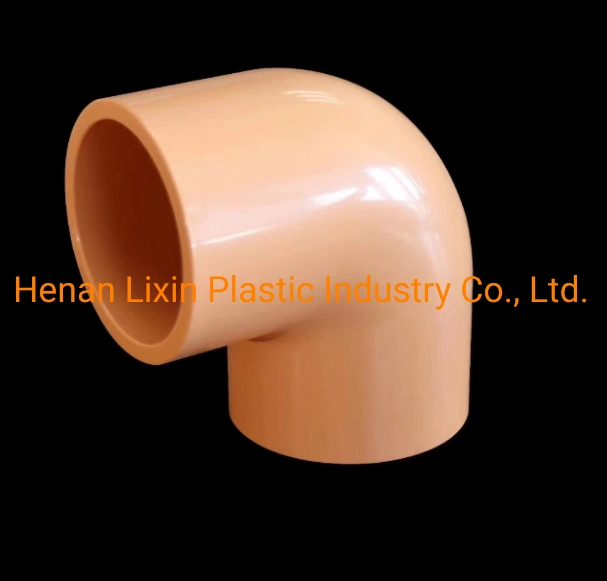 Application:
Pipe and fitting for hot and cold water, heat- and corrosion- resistant pipe and fitting used in chemical field, CPVC pipe and fitting for buried high voltage cable, fire hoses and fittings in places with strict fire safety requirements, pipe and fitting for crude oil.
Specifications

Testing method

Unit

Test value

Density

ASTM D792

g/cm3

1.45-1.65

Vicat softening temperature

ASTM D1525
0.49Mpa (4.9Kg)
ºC
ºF
≥103
≥217.4

Color

Yellowish
Gray
Tensile strength
at Yield

ASTM D638

Mpa
Psi
≥50
≥7540

Modulus of elasticity in tension, min

ASTM D638

Mpa

≥2482

Flammability UL94

ASTM D635

V-0

Impact strength(IZOD) notch min

ASTM D256

Kg/cm/cm2
Ft-Lbs/m
≥8.1
≥1.5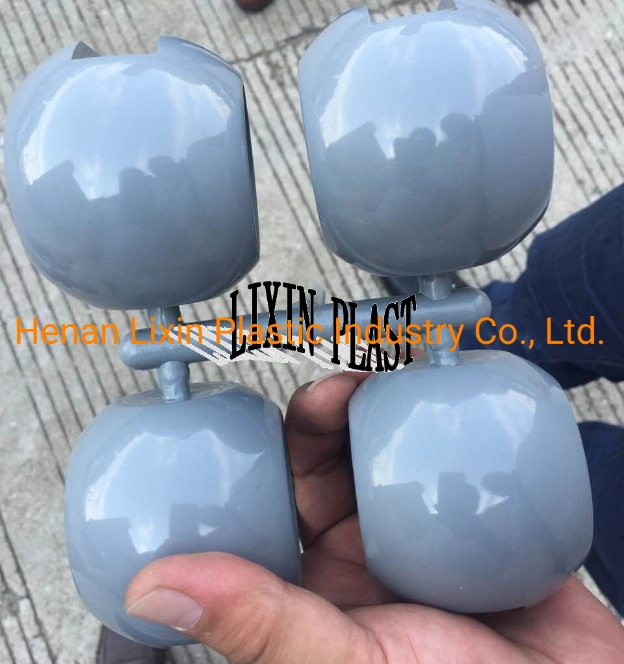 CPVC COMPOUND Characteristics:
1. Provide products with medium heat resistance, high heat resistance, high impact resistance, high flame resistance and different characteristics, close to the market;
2. Supply in different types of pellets and powder for convenient use;
3. Combine mechanical performance, heat resistance, processing performance, flame resistance and corrosion resistance through the organic combination of formula, with outstanding comprehensive performance;
4. Design personalized products for users.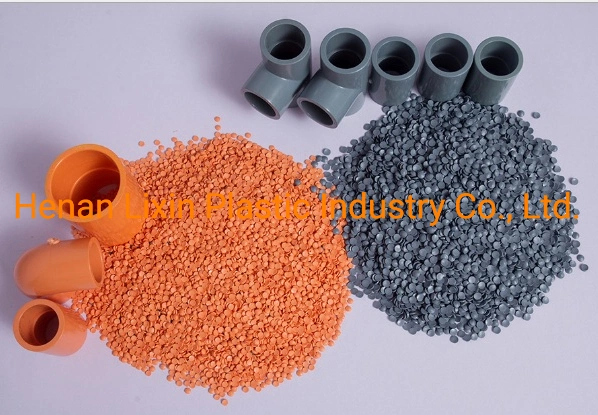 Main application of CPVC COMPOUND:
Heat pipes and components Such as hot water pipes and components
Corrosion resistant pipeline and parts Such as industrial pipe and parts
Fire pipe
Residential building materials
Electricity with the casing
Industrial plate, sheet and rod
Special-shaped pieces and parts to other applications